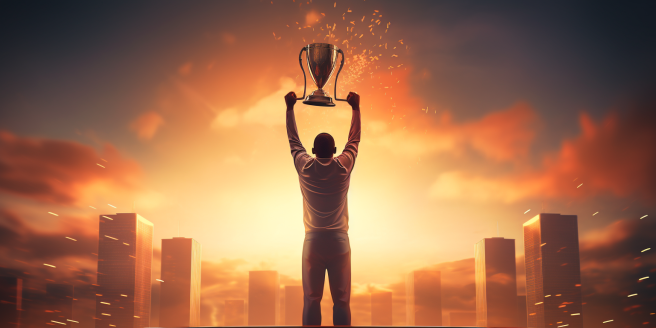 Getting the Lowdown on Online Contests
Let's face it, online contests have become a biggie in the world of digital marketing. Companies everywhere are jumping on this bandwagon to up their game, draw in new peeps, or even just keep their current users in the loop. These fun incentives can pop up on websites or across the social media universe, often involving a quick sign-up or fun task for the chance to land some sweet swag.
The Many Faces of Online Contests: A Snapshot
From bite-sized quick-fire quizzes to the grandeur of sweepstakes, the online contest world is your oyster. Some faves include brain-teasing trivia games, photo and video contests that let your creativity fly, writing challenges, opinion polls, and, of course, freebies. Each kind has its own ins and outs, so make sure you've got the rules down before you jump in.
Online Contest Perks and Pitfalls
Playing the online contest field can be equal parts exciting and rewarding. Who doesn't enjoy the prospect of hitting the jackpot, the fun of competition, or the chance to pick up a new skill? Still, it's not all sunshine and rainbows. Look out for possible scams, a spam-filled inbox post registration, and the letdown when Lady Luck doesn't swing your way.
Spotting the Real Deal in Online Contests
As much as we wish it weren't true, the digital scene can be crawling with contest scams. But fear not! Solid companies or big-name brands usually run legit contests. Social media accounts with that reassuring blue tick are usually safe bets. To double-check, sniff out some clear terms and conditions before diving in.
Unraveling the T&Cs of Online Contests
Contest terms and conditions may seem like some cryptic code, but they're vital to grasp. You'll find inside scoops on who can join, key dates, entry drill, and what happens to your data once you sign up. So, you see, they're your BFF for a smooth and safe contest ride.
Winning Hacks for Online Contests: A Crash Course
Alright, while there's no denying that online contests can be a game of chance, there are a few tricks you can learn to tip the scales in your favor. Know your contest rules like the back of your hand, try your luck with both popular and less crowded contests, give your best shot at crafting entries, and stay in the game consistently.
Your Go-to Guide for Online Contest Fanatics
There's no shortage of cool websites and apps that can help contest junkies find their way. Check out sites like ThePrizeFinder and Competition Database for a tidy roundup of all the contests happening around. Need to fill out forms quickly – enter stage right, Roboform!
How to Dodge Scams and Frauds in Online Contests
Steering clear of online contest scams starts with being super alert. Only share your deets if it's from a trustworthy source. Give side-eye to contests asking for bank info or any cash. And if a contest prize sounds too dreamy, chances are, it's a scam.
Winners' Circle: Life Lessons from Online Contest Champs
A good chunk of folks have struck gold in online contests, scoring everything from dream vacays to snazzy tech gear. Their success stories are not just inspiring but also demonstrate the power of perseverance. Consistent participation, playing by the rules, and keeping the faith despite not always winning are their secret sauce.
Looking Ahead: Upcoming Trends in Online Contests
The realm of online contests isn't static; it's always adapting with new tech and shifting user preferences. Watch out for quirky contest formats using augmented or virtual reality, blockchain-based contests promising transparency and fair play, and mobile-centric contests tailor-made for the smartphone generation. With such exciting changes lined up, online contests are set to become more engaging, fun-filled, and rewarding!