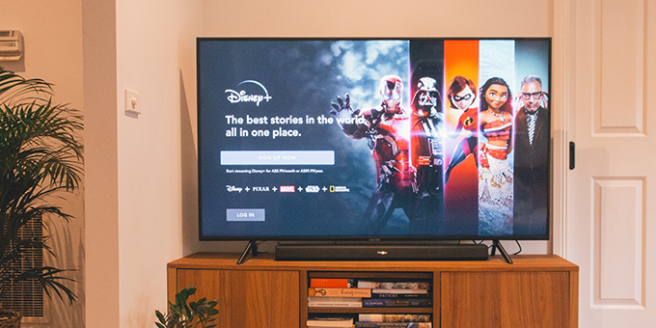 Every so often, a fantastic opportunity pops up that seems almost too good to be true. Imagine this: lounging in your living room, bathed in the ambient light of an ultra-high-definition, 83-inch OLED TV screen. Sounds dreamy, right? Well, with LG's Life's Good Sweepstakes, this dream is tantalizingly within reach.
LG's OLED TV: More Than Just a Television
Firstly, for the uninitiated, let's uncover the allure of this 83″ masterpiece. LG's OLED technology isn't just the current buzzword in television tech; it's a revolution.
Self-lit Pixels: Unlike traditional LCDs, OLED TVs are made of self-lit pixels. These pixels produce their own light, which means they can turn off individually. This creates unparalleled contrast ratios with pitch-black darks juxtaposed against brilliant brights.
Ultra-HD Resolution: Dive into mesmerizing visuals with 4 times the resolution of Full HD. Every detail is magnified, every color rendered with an uncanny realism.
Large Screen, Immersive Experience: At 83 inches, it's like having a cinema in your living room. The sheer size ensures you're not just watching a movie, show, or playing a game — you're immersed in it.
Why You Should Enter the LG Life's Good Sweepstakes
Beyond the TV itself, joining the sweepstakes offers a chance to engage with a community of tech enthusiasts, movie buffs, and LG loyalists. It's an experience, a story to tell, and, of course, the potential to upgrade your entertainment hub.
No Purchase Necessary: One of the best things about the LG Life's Good Sweepstakes is that you don't have to buy anything to participate. A simple registration can put you in the running for the grand prize.
Safe and Secure: LG ensures that all participants' data is kept confidential and used solely for the purpose of the sweepstakes.
A Sense of Community: Sharing this excitement with friends, family, and on social media allows you to become part of a broader conversation. Engage with others, discuss your favorite TV shows, and dream together about the cinematic nights ahead.
How to Enter the Sweepstakes
So how does one participate in this golden opportunity? It's a straightforward process.
Registration: Head over to the official LG Life's Good Sweepstakes website. You'll need to fill out a form with your basic information. Double-check to ensure everything is accurate; you wouldn't want a simple typo to stand between you and your prize.
Stay Engaged: Once you're registered, it's essential to keep an eye on updates. While you'll be notified through email if you win, it's also good to follow LG on their social media platforms. They often share updates, testimonials, and sometimes even additional chances to win.
Share and Celebrate: Though not a requirement, sharing the sweepstakes on your social platforms can be fun. Plus, who knows? If your friend wins thanks to your recommendation, maybe they'll invite you for a movie night.
Key Rules to Remember
Like all official contests and sweepstakes, there are rules to follow:
Eligibility: The contest is typically open to residents of specified regions. Ensure you check whether your country or state is eligible.
Age Restrictions: Participants must be of legal age, which varies depending on the region. Make sure you fit the criteria before entering.
One Entry Per Person: While the urge to increase your chances is understandable, stick to the rule of one entry per person.
Offer ends October 1st, 2023.
Maximizing Your Viewing Experience
Let's indulge in some forward-thinking. Once you've entered the sweepstakes, start planning how to maximize your potential new TV's viewing experience:
Sound: Consider investing in a quality sound system. With LG's OLED TV, the visuals are top-notch. Complement it with sound to match, and you've got a home theater.
Content: Start listing down movies, shows, or games you'd love to experience on the big screen. From epic fantasy series to high-octane sports events, the sky's the limit.
Ambience: Think about redesigning your living space. Comfortable seating, mood lighting, and maybe even some popcorn. Set the scene for countless nights of cinematic bliss.
Conclusion
The LG Life's Good Sweepstakes is more than just a contest; it's a ticket to a world of unrivaled entertainment experiences. By offering up the 83″ LG OLED TV as a prize, LG isn't merely giving away a product; they're sharing a dream.
If you haven't registered yet, now is the time. And if you've already thrown your name in the hat, then here's wishing you all the luck. The world of ultra-high-definition entertainment awaits. May the odds be ever in your favor!